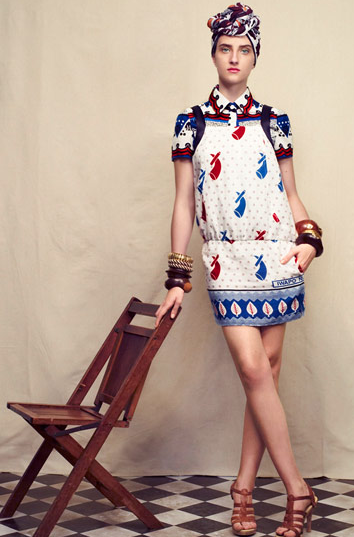 prica pocinje 2008-me godine, kada je Max Osterweis odlucio da ucini nesto sa svim tim silnim materijalima koje je poslednjih deset godina prikupio na svojim putovanjima po Keniji.
Suno
je direktan proizvod tih divljih, acid-hued paterna na matrijalima iz srca afrike i danasnjim NY-om i svim tim silnim zenama u njemu, koje su davno "prerasle" crno i sad traze izazov u bojama. "girls are too confident just to wear black."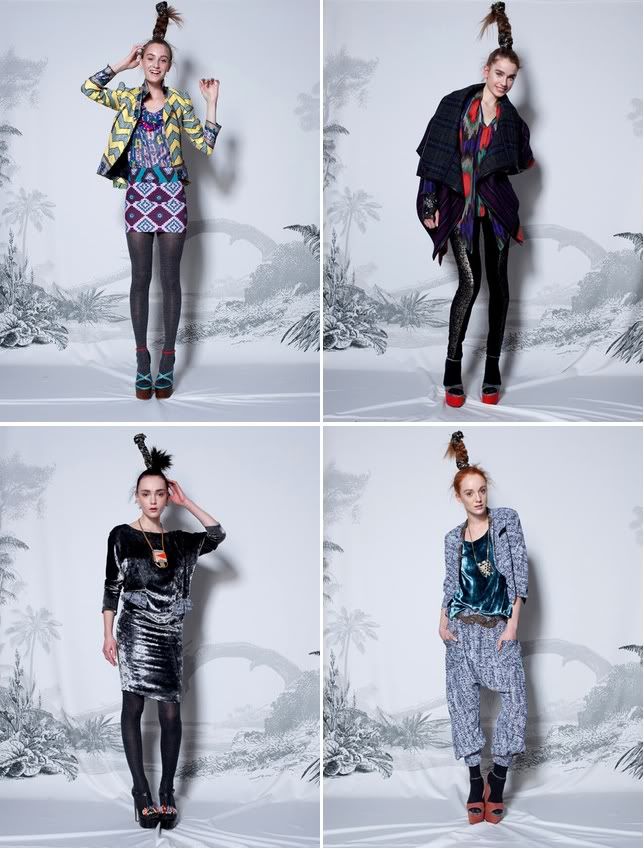 dvogodisnji label je postao vrlo ozbiljan igrac. prin-on-print mix je za pocetak vrlo hrabar izbor, i jako malo ljudi/label-a se odlucuju za takve kombinacije. ono sto Suno nudi je upravo taj smeli izbor printova, doziran u proporcijama koje su prihvatljive. duzina kaputa neutralise duzinu suknje koja se "voli" sa topom - čista matematika.
ja volim to. ja volim dobar materijal. ja cenim kad dizajner iz materijala izvuce sav njegov potencijal, kada ga pusti da dise. meni je to znak da taj koji radi sa materijalom itekako ima skilla.
ovaj "clothing brainchild" Max Osterweis-a (jos jednog ljubimca gospodja Obame) je vrlo razigrani omaz Keniji i njenom tekstilu. materijali se prvo osmisljavaju u NY, da bi se po zavrsetku tog procesa ideja realizovala u samoj Keniji "where the garments are artisanally produced in small workshops".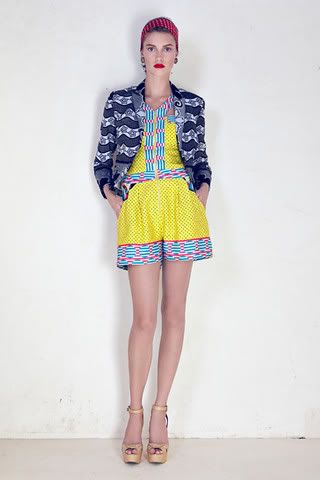 "you've got to have moxie to wear Suno.", ili u slobodnijoj varijanti -
moras da budes lija
. sve je bogato jakim bojama i bezobraznim detaljima, silueta je vrlo moderna, a celokupan look vuce na vintage Keniju, i njihove kanga-e.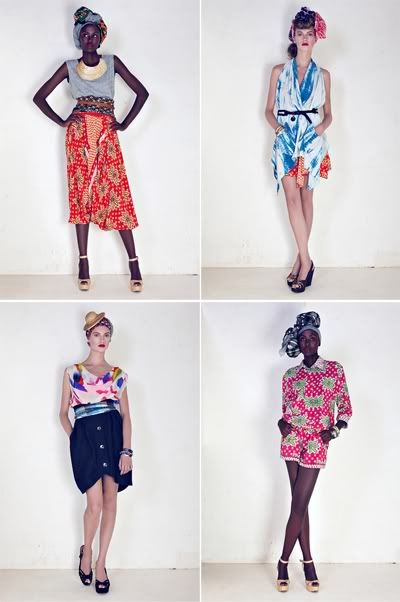 topići koji padaju preko ramena, barely there minis, kratke haljinice, blejzeri koji vriste... na ivici da bude previse, ali u tome je caka. kao sto sam rekla- moras da budes lija. Suno je marka koja puca na to
drsko i bezobrazno,
na to
mackasto
,
saucy
i endearingly cheeky
.