tattoos are such a big deal!
…
i sa njima treba biti oprezan. kada kažem oprezan - mislim OPREZAN. ne verujem u onu teoriju po kojoj tetovaža MORA da bude nešto dramatično lično. ne mora. lepo bi bilo da se i to uzme u obzir, jer ipak ćete je držati na vašem telu - no, nije neophodno.
ali ono što svaka tetovaža
mora da
zadovolji je - vreme. htedoh reći, trebalo bi da bude dovoljno dobra, da sa njom budete zadovoljni x vremena. da je se ne stidite.
s obzirom da je takav globalni trenutak (tetovaže su preplavile Discovery paket, enough said), i ja sam razmišljala o jednoj.
stigla sam do sledećih zaključaka:
1.
nema ispisivanja imena partnera. sh*t happens, i bez obzira na to koliko vam neke stvari danas izgledaju izvesno - postoje drugi, mnogo konkretniji načini da se voljenoj osobi stavi do znanja koliko vam je stalo.
2.
samim tim eliminisala sam i omiljene proizvode, marke, etc. dakle nema smokija, koka kole ili chanela na mojoj mišici ili gde već.
3.
mesto. hmmm.... vatreni sam protivnik tramp stampova. toliko o mestu.
4
.

mrzim tribale. L.A.M.E. & S.T.U.P.I.D.
da sad ne ulazim u detalje...
5.
u boji ili ne? mnogo, mnooogo više naginjem ka boji, ali ostavljam prostor da me neko razuveri.
6.

koliko lična treba da bude? pa ... dovoljno.
s druge strane, treba se kloniti (po mom sudu) previše ličnih varijanti upravo zbog toga što su previše lične. tattoo je pre svega vizuelna poruka. let's stick with that. dakle, klonila bih se onog
RIP i držala bih se life moto-a.
pre nekog vremena sam na tumblr-u postovala ovu tetovažu. it's
chickadee
and it's gorgeous. trebalo mi je par nedelja da dodjem do sledeće informacije - ovaj malac je delo ruku
Amande Wachob
. aplauz za Amandu.
efekat vodenih bojica - delicious!
uglavnom, prošetam se do Amandinog sajta i tamo zateknem
tattoo heaven
, doslovno. tetovaže podeljene u 3 kategorije: abstract, conceptual & modern. krenimo od prve.
is this something, or what? molitve uslišene. dobila sam odgovore. za početak tetovaža ipak MORA da bude u boji, bar što se mene tiče. ako mi je data prilika (boja) da to izgleda ovako ubedljivo dobro, ko sam ja da se tome protivim? a ovi potezi kista - nestvarno... ja se i dalje opirem činjenici da je ovo izvodljivo.
distilled water instead of ink
the lack of pigment renders
an ideographic shape carries
it is intended that as your body
heals the mark, the symbol's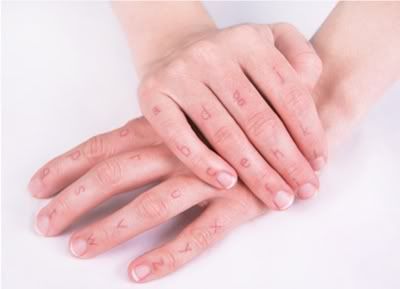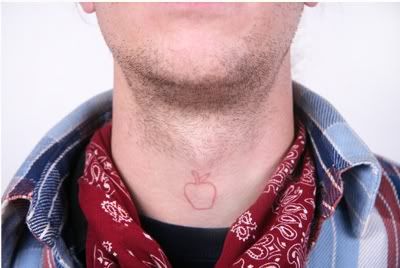 tempere - to je bila moja prva asocijacija. pijačni šareniš, moderne forme, dramatično fresh & uber, uber cool. zaljubljena sam u svaku. jako je teško bilo suziti izbor za blog na tri ili četiri. dakle, pored ptića, u modernom pregradku nalaze se i ove divote.
na kraju priča se svodi na : da li vam se nešto dopada dovoljno ili ne? kao što sam napomenula na početku, sa ovakvim stvarima - jednostavno treba biti oprezan. ovo je nešto što meni jako prija i s čim se ja intuitivno slažem. sve je nekako meko, vazdušato i prepuno boja, fine art / body art - a to su stvari koje ja tražim. onog trenutka kada se budem obrela u NYC, a izvesno je da će moja noga kročiti tamo u najskorije vreme (
pozdrav drugari!!!
) odlazim pravo do Amande da porazgovaramo. :)