COSMIC WONDER Centar je projekat koji je pokrenut još 1997-me by Yukinori Maeda. Obuhvata tri različite priče. Prvo tu je Cosmic Wonder (artwoorks), pa Cosmic Wonder Light Source (fashion and lifestyle project) i na kraju Cosmic Wonder Free press (books and music).
~Cosmic Wonder Light Garden installation~
"Light Garden is an installation of two suspended disks composed of naturally dyed cotton and hand-made patchwork. These mandalas can be seen as portraits of light.
While reflecting the eternal outward rippling of its waves, it is through their inward resonances that the universe is cast within us."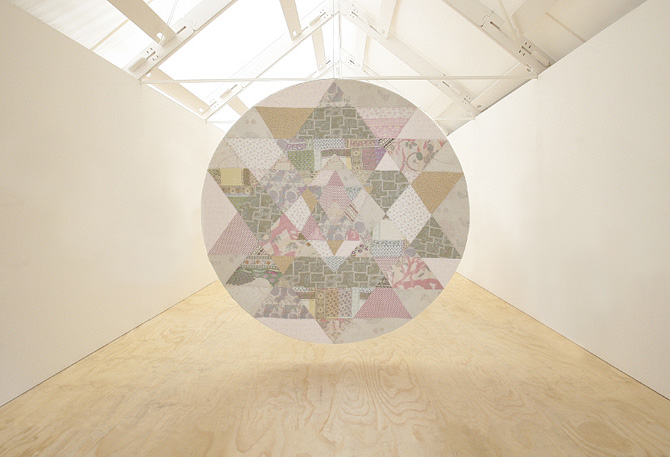 ~ The Solar Garden 2011 SS Collection ~
Jedna od najpitomijih kolekcija. Plemeniti materijali, mekani krojevi. Vazdušasto i paperjasto… O-bo-ža-vam. I možda ne deluje kao neka ultra trendovska linija , ali ostavlja nekakav umirujuć utisak. U haljini bih mogla leto da provedem, btw.
~ Light Source 2011 SS Ladies' Collection ~
"The Origins of Light…
Wearing the light, sharing its warmth.
It passes through us. Create a space in COSMIC WONDER Light Source. Bring the space with you everyday."
~ Light Source 2010-2011 FW collection ~
Od ovoga ispod je sve krenulo. Negde sam nagazila fotke iz ove kolekcije i zanemela od radosti. Toliko toga  bezmerno prekrasnog ima u okviru ovog Cosmic Wonder-a da mi je trebalo sigurno par nedelja  da se ohrabrim da krenem u nizanje fotografija i u pisanje.
Kažem opet – pitomo do beskraja. Ništa ne izdavajam, ništa posebno… Generalno čitav taj mood i suroundings koji  nudi Yukinori sa saradnicima je toliko lekovit, tako mi se čini.
Uglavnom, evo je kolekcija… I ako bih morala da se opredeljujem za favorita, recimo da bi to bilo ovo ispod. Rustična romantika… Tako je zovem.
~.~.~.~.~.~.~.~.~.~.~
~.~.~.~.~.~.~.~.~.~.~
A evo i dela kolekcije za muškaće.
Opet za onesvešćivanje. Obožavam ove "nalepljene" pozadine. U svim drugim slučajevima su mi bljuv, ali ovde su ništa manje od kul.
S obzirom da je post jedna prilično ograničena forma, i da bi preterivanje moglo da naruši sve granice dobrog ukusa – ja sam rešila da ovde negde stanem iako je ostalo još toliko toga za obožavanje.
Ako delite entuzijazam – linkovi su na početku posta.