… pravi ove tanušne lepote ispod. Mitološka bića iz japanskog folklora u drvetu. Neke od skulptura su almost lifesize bez obzira što se doimaju kao da bi mogle da vam stoje na noćnom stočiću pored kreme za ruke i konca za zube… Moodboard za ovo bi sigurno uključivao konfete opalih latica i marcipan. Bar ja to tako vidim…
Čovek ih pravi od mapa. Ja mislim da je to dovoljno za jedno pošteno obožavanje.
♥ Polish design 1955-1968
Narodni muzej u Varšavi skoro je otvorio izložbu pod imenom" We want to be modern". Izložba predstavlja poljski dizajn u periodu između 1955 i 1968.
Featured ceramics, glass, textiles and furniture express new design thought of the time, slowly liberating from socialist realism.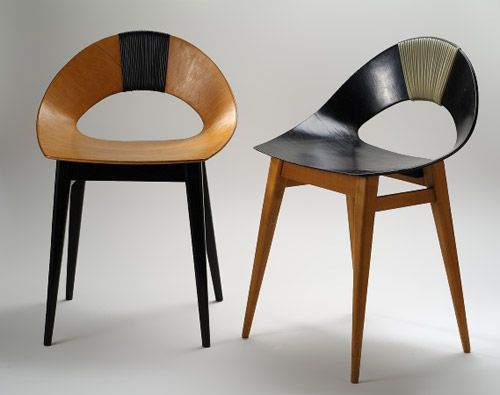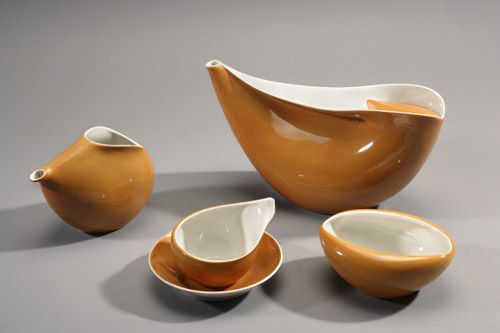 Postovaću još ove crochet lampe i onda ću malo da oladim sa vezom, obećavam. Šta da radim kad se tako namestilo.
Dakle, pored toga što su nenadmašivo romantični i originalni, ovi abažuri bacaju najdivnije senke. Komada dva - dnevna soba i spavaca. (čak se i rimuje !!!)
that reminds me!
Da li ste primetili kako je štrikanjac uleteo i u bajs sferu?
♥ Ovaj trend
Prvo, meni je nekako logično da se u ovakvim stvarima šeta iPad. Point taken here. iPad je dakle prva premisa. Druga premisa je neki veći grad. Ovakve stvari zahtevaju malo ozbiljniji ambijent. Ja pucam na Njucu, naravno. Ali eto … Berlin, Pariz, Londra (of course)… Tokijo – što da ne.
Fantazmagorične boje…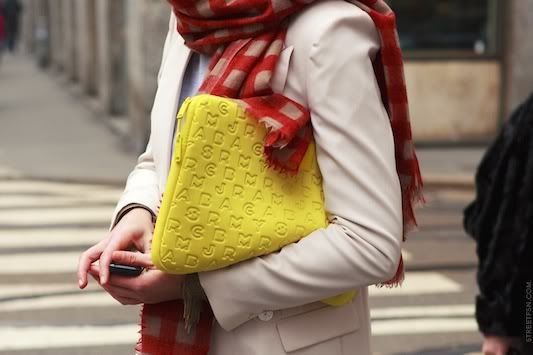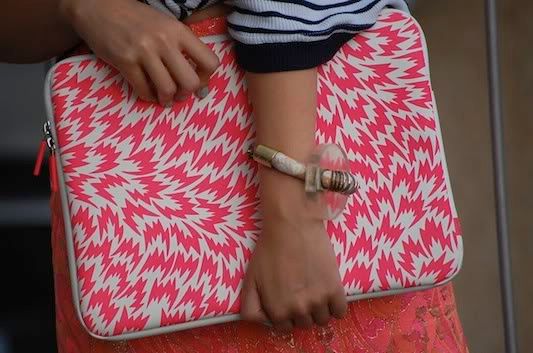 Ili ovako nešto… Gloves momenat je presudan.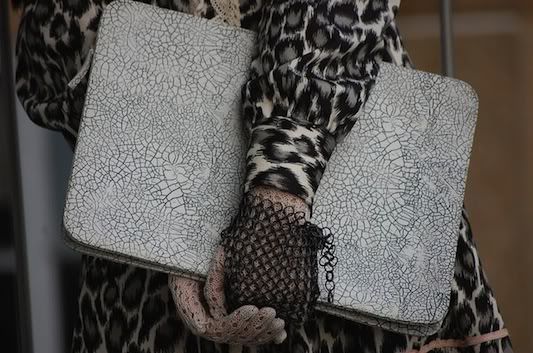 Ne znam da li još jednom da spomenem da je ovo nakit? Na primer, ovo ispod su broševi. Desert Plant kolekcija.
Obožavam činjenicu da je u pitanju nature-like nakit. Nije da sam probirljiva, naprosto ove stvari kod mene okidaju plimu oduševljenja. Apsolutno svaki komad, bez izuzetka dolazi u obzir.
I Beatrice Print Dress… perfect for spring in Buda.
♥ Nothing to Worry About
Carevi… :)