Ako vas kojim slučajem trese gemstones and minerals groznica, Silurian Era na Etsy-u je pravo mesto za vas. Svi komadi su oko 30 $, problem je samo kako napraviti konačan izbor.
 Indigo Blue Drusy Cabochon na neprikosnovenom prvom mestu, jedino se oko njega nisam dvoumila.
++++ Rainbow varijante… obožavam ++++
Komplemetnarne su sa kamenčićima, boje su prekrasne a ja se već neko vreme ložim na beretke. Dakle, tri muve jednim udracem.
~ This reminds me! ~
Kad sam se već dotakla Etsy-a, boja i kombinovanja. Rennes kožne torbice/novčanici u svim mogućim bojama!
♥ A blue horsey necklace
A sve ovo ne ide bez horsey ogrlice nikako, to je valjda jasno. Ako neko zna nešto više o komadu, it would be very much appreciated.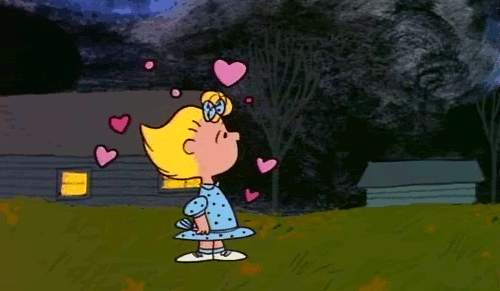 ♥ Ferm Living – furniture with a danish twist
Danci postaju ozbiljna pretnja Šveđanima, you just wait and see. To je ta Skandinavija, sve je centrirano i s merom. Ostavljam vam i njihov lookbook za 2011 da možete kompletno da uživate. 
They design and manufacture interior products with a graphic touch ranging from wallpaper, Wall Stickers, textiles, kitchen items, a large kids collection and much more…
~ This reminds me! ~
Oću ovaj mikser! Odmah, sad.
~ And that reminds me! ~
Jeste snimili Nostalgia Organics pakovanja?
♥ Hundreds of Tourist Photos Weaved into One
Svako ko je posetio Rim sasvim sigurno ima fotografiju Koloseuma, ako se neko prošetao Parizom škljocnuo je na Ajfleov toranj, dok je onaj ko je boravio u Berlinu to isto  uradio sa brandenburškom kapijom. Možda se baš neka od naših fotografija nalazi u moru ovih leyer-a ovde…
Pre opet sto "blog" godina u ovim elementima sa strane stajala mi je fotografija ovih uličnih baštica. Entuzijazam ne popušta, očigledno. Pošto nisam uspela da sačuvam tu nedelju u okviru PICK AND STYLE rubrike, morala sam ovo da uvrstim ovde.
Wouldn't it just make your day to come across one of these planted in the middle of the street or sidewalk?
♥ ♥ ♥I naravno Thom Yorke i The King of Limbs♥ ♥ ♥
better than Beyonce :)