A Visual Thinker
Ovaj film se gleda tačno onog dana kada vam se nigde ne ide. Ja sam ga odgledala u svojoj Hikikomori fazi i prilično me je "presreo". Baš mi je lepo legla priča o Temple Grandin i njenih stotinu vasiona… Iskreno, nikada nisam mislila da ću o Claire Danes razmišljati kao o ozbiljnoj glumici, yet – here I am, making the statement.
Temple Grandin (born August 29, 1947) is an American doctor of animal science and professor on Colorado State University, bestselling author, and consultant to the livestock industry on animal behavior. As a person with high-functioning autism, Grandin is also widely noted for her work in autism advocacy and is the inventor of the hug machine designed to calm hypersensitive persons. – Wiki
Neću da vam prepričavam film, otkrila bih vam tako sve zbog čega ga vredi pogledati. Ono što mogu slobodno da vam prepričam je moj utisak posle odgledanog filma.
~ I was always different, but never less ~
Prvo, tu je zabezeknutost nad tim kako je priroda (ili slučaj, ili i jedno i drugo) tako umesno udesila da falinka ne bude falinka, već nepresušni izvor i neukrotiv plamen. 
I koliko je čudesna to suptilna potraga za stvarima koje ti prijaju i koje te determinišu u ovom njenom slučaju. Pionirski poduhvat, ozbiljno. Treba ti svest o sopstvenim limitima i ograničenjima taman onoliko koliko ti treba  neustrašivost da unutar istih tih granica napraviš nešto apsolutno veličanstveno.
Bottom line - autizam je jedan zatvoreni univerzum, a oko njega je ogroman brisan prostor. Svaki iskorak je strahovito težak, jer nema nikog ko bi ti pokazao prečice i nema ničeg što podseća na lako. Film se jako nežno bavi svim ovim stvarima, i na momente vrlo interesantno pokušava da ilustruje tu hermetičnost autizma.
~ Nature is cruel, but we don't have to be ~
Drugo, postoji taj donekle kontraverzan momenat u filmu, koji se tiče onoga čime se ona zapravo bavi. Temple (kakvo ime) je  zaslužna za one retke primere humanijeg tretmana životinja u industriji mesa (ne, ne postoji prikladniji način da se ovo napiše, probala sam).
Kažem donekle kontraverzan - zbog te kolektivne hipokrizije koja procveta kad god se neko dotakne ove teme.
I bez obzira na to što se potpuno prirodno javlja otpor kad god pomislite na klanice i uslove u kojima se sve to odvija, priča se na kraju uvek svede na to da at the end of the day veliki broj ljudi zaista jede to isto meso. A, meso ne možeš da jedeš tako što ćeš da posadiš seme i sačekaš da ti nikne biftek ili batak.
Potpuno druga stvar je sam način na koji će se sve to uraditi i zapravo tu je poenta. Ubijanje životinja zarad mesa se ne može izbeći, ali se definitivno može izbeći nepotrebna surovost.
Iako se film bavi i ovim stvarima, nema ni govora o nekakvim brutalnim ili jezivim scenama. Moglo bi se reći da je u pitanju pink shades view. Nevertheless, upravo zbog te svoje vizuelne delikatnosti ja mogu to da ga odgledam i da mi bude lepo.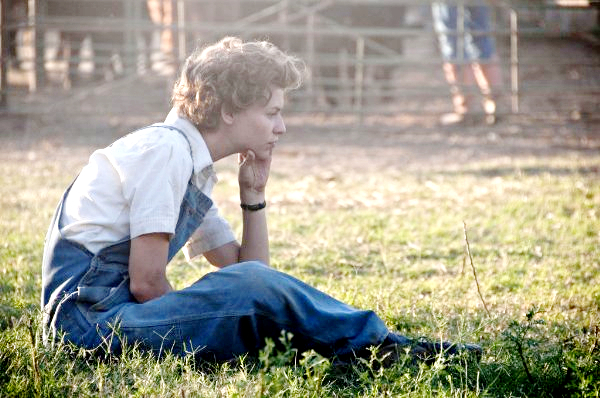 I na kraju, vraćam se na početak.
Film je beskrajno, beskrajno drag… I uopšte nije neki banalan chick flick. S druge strane nije ni opterećujuć,ne težinja niti umara. Jednostavno, ima onu  finu meru koja je potrebna kad želite da vas nešto lepo razmrda. Nije nikakvo epohalno filmsko dostignuće, ali ako se dobro naštelujete -ume epohalno lepo da legne.