Pre nedelju dana, spominjala sam organza cegere. Ceger mood me i dalje drži, očigledno. Ovo ispod je Jill Sander – "gumić" za proleće/leto 2011.
SmartPlayhouse je žestoko podgrejao staru ljubav prema kućercima za klince. U pitanju su ozbiljna zdanja, bez zezanja. Vila Julia je garsonjera, ovo je mansion. Iskreno, prilično sam ljubomorna na te klince koji se igraju ovde.
♥ Beautiful monsters from the White Sea
Sjajan set fotografija na behance networku by Alexander Semenov.
This is only small part of my underwater work at the White Sea Biological Station. When I went underwater for the first time I was absolutely shocked. White Sea showed me another world with it's own aliens, and some of them were really amazing creatures.
Kad sam već spomenula behance.net, Happy Family projekat i njihovih 200 karaktera su mi preslatki.
Ako sam green berry čaj nije dovoljan, tu je origami kesica.
♥ Face to face with Carl Jung
Kakva radost u talasima, povodom pronalaska ovog intervjua sa Jungom, u kojem imate retku priliku da ga slušate kako priča o svojoj porodici, profesiji i modernoj psihologiji, Frojdu…
Baš sam uživala čeprkajući po portfoliu ovog Njujorčanina. Posle par minuta mi je bilo jasno zašto ga je vrbovala Martha Stewart.
Con Poulos is a world-renown food photographer based in New York City. His assignments take him all over the world both for editorial and advertising clients: best known for his breathtaking photographs featured most frequently in Donna Hay Magazine, Martha Stewart Living, Real Simple, O, he is also recognized in the advertising industry for his shoots with prestigious brands such as Kraft, Nestle, Waitrose and Marks & Spencer.
Keep it simple, u tome je fora očigledno.  Udobno i jednostavno, bez trunke gnjavaže. Mislim da mi je to parola ovog proleća. Buttoned up haljinice i žaketi sa kockastim ramenima, plus nezaobilazni detalj od prošle sezone – slamnati šešir.
Cause, I'm a sucker for girly art.
A i potrefilo se da su Yelenine ilustracije kompatibilne sa Wren Spring Lookbookom, pa mu sve ovo zajedno dođe kao komplet, na primer. :)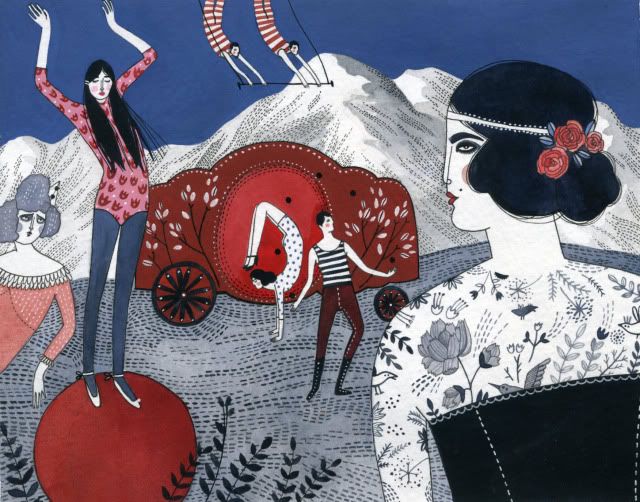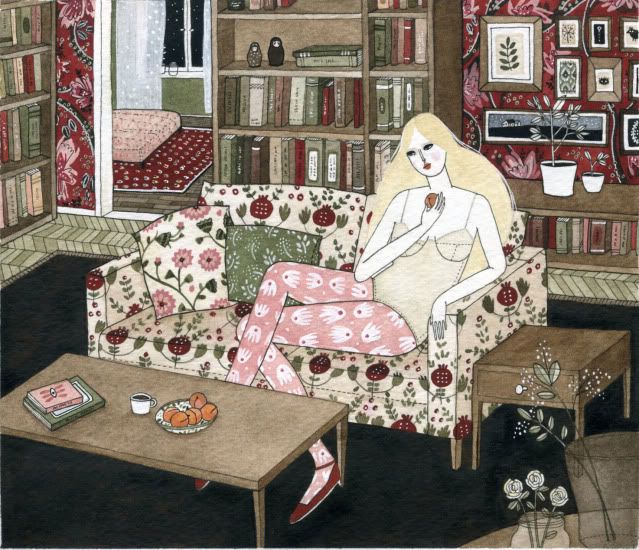 Geometrija u boji i to u strip formi. Instant cheer up.
That reminds me!
Kad sam već raspalila sa bojama,  Maxim Sharov torbe… Fatalno sam zaljubljena u ovu crvenu.
---------------------------------------------------------------------------------
Sorry na kašnjenju, malo smo se uspavali. :)