Skoro sam naletela na Hieke Weber i njene instalacije. Ovi podovi koje je sama ručno iscrtavala su mi facinantni. Vidim da je u pitanju ljudska ruka, ali  moram da pogledam "dvaput".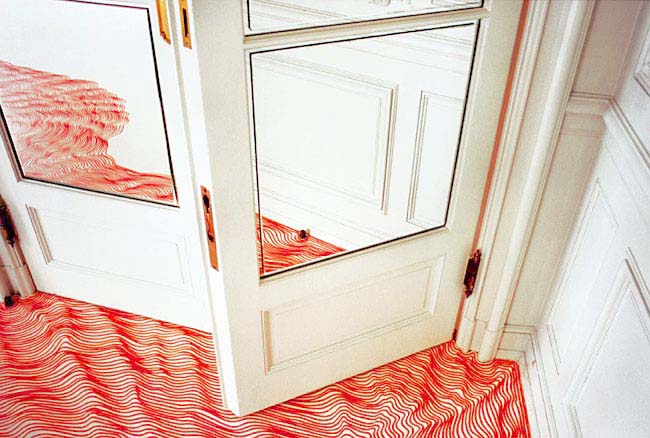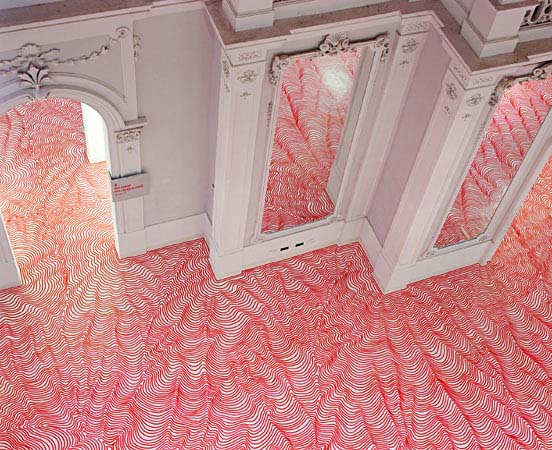 More talasastih, uspavljujućih linija me je asociralo na Mami Yamanaka-u i njene printove.  Dok sam čitala njenu biografiju na Flinders Lane Gallery sajtu, naišla sam na deo koji perfektno zaokružuje moje utiske.
Like mathematical fractals these complex pen and ink drawings astound with their sense of perfection and intricacy. Commencing with one singular dot on paper Yamanaka's marks draw ever outward in a meticulous display of meditation and patience.
Moj omiljeni blog (u čiji arhiv uđem i ne izađem bar dva sata) A Journey Round My Scull to jest 50 Watts, objavio je pre nekog vremena Kôrin Album iz 1802-ge, one the signature works of Japanese book illustration.
Drugi pol što se tehnike tiče, ali identična umirujuća  atmosfera kao na printovima Yamanaka-e.
Kôrin Album me dovodi do ove ilustracije iz 1905 koju je uradio Hirezaki Eiho.  Koliko sam uspela da razumem, u ilustracija je rađena za "The Line of Elegance",  roman Kyoka Izumi-a.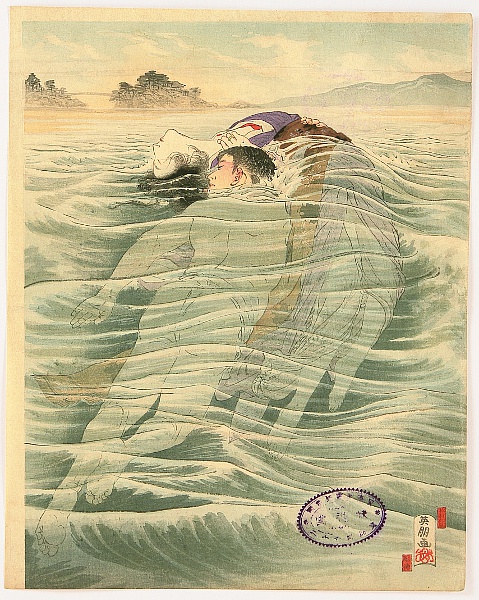 Goldfishes in black and white by Bill Mayer.
Očigledno sam i dalje pod snažnim utiskom svega ovoga što se dešava u tužnom Japanu ;_; . Zbog toga, kao poslednja karika u ovom lancu – Japan in my Mind by Christopher David Ryan.
Uyama Hiroto/Nujabes-Waltz for Life Will Born