Cveće u kosi je passé, right? Right! Drvo u kosi by Bethany Rennard.
That reminds me!
Na suprotnom polu od nature accessorize-a je real accessorize. Malo ko ume da izvede pilled up jewelry vratolomiju a da to deluje umešno i sa stilom. E upravo zbog toga u ovonedeljnom C♥I♥L izdanju, omaž uspešnom hordovanju nakita. Well done little black list!
Cunjanje kroz fotografije Cig Harvey-a me o-pu-šta. I pored moje ultra lame konekcije uspela sam da odvojim vreme i živce i pregledam njegov sajtić.
Za sve one koji imaju bolju konekciju od mene (što nije teško at all) i orni su da prečešljaju Harveya -  čeka vas jedan izuzetan vizuelni treat.
šeta bluzu mojih snova… Biserima optočen izrez na ramenima, kopčanje po sredini, bez kragne, dugačka just right… That's an injustice, that's what it is.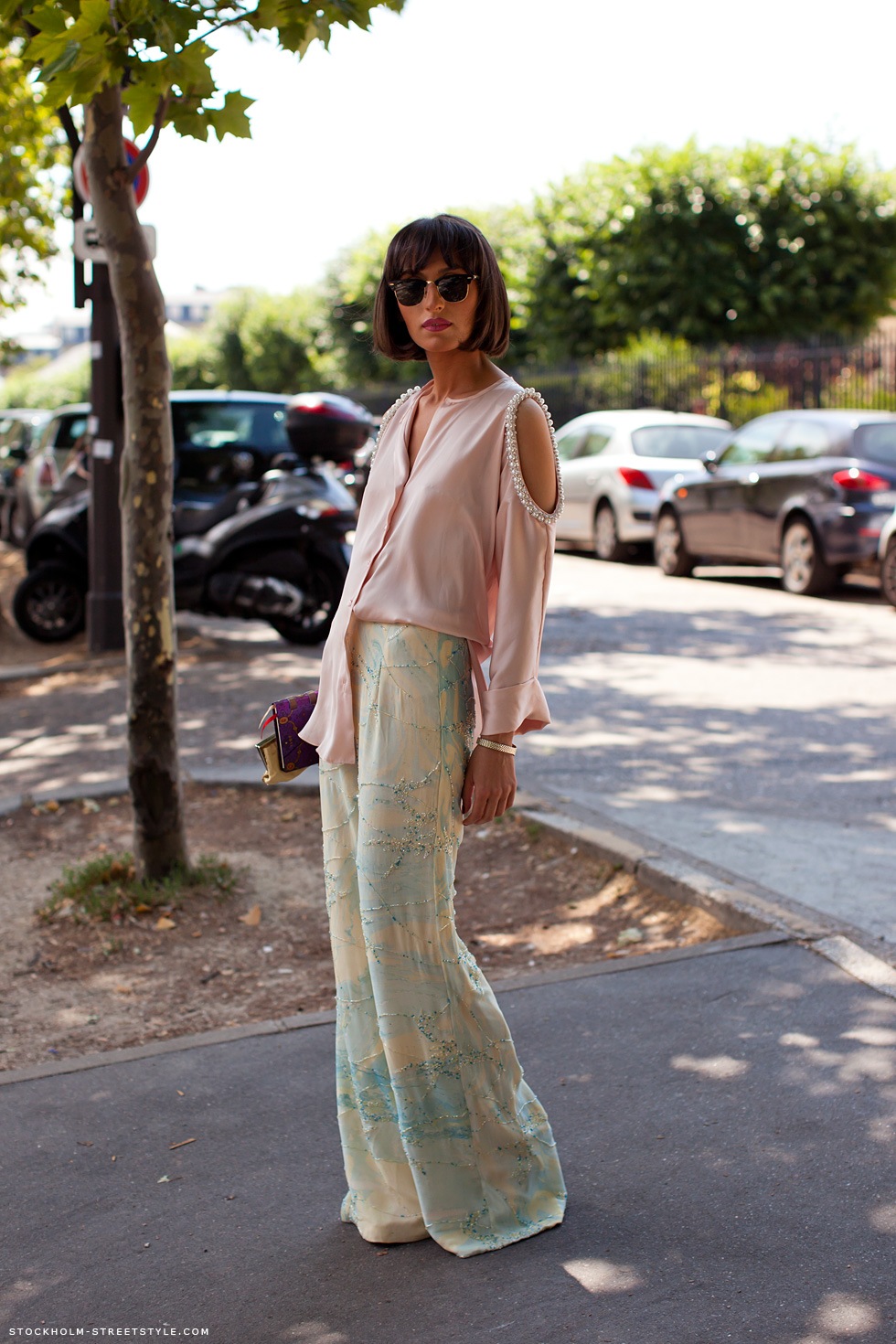 je genije. "Deauville" je njen editorijal iz 2007-me koji očigledno ne zastareva. Tako to ide sa stvarima koje su d.o.b.r.e. Da ne upotrebim onu analogiju sa dobrim vinom, jer to je baš bzvz. :)
Pored "Deauville-a", Signe stoji iza gomiletine podjednako uspešnih editorijala od kojih bi svaki mogao da nađe svoje mesto ovde. Da vas ne bih zatrpavala sa fotografijama, jer to nije polite a i slaba mi je konekcija (čini mi se da se ponavljam) – insistiram da u slobodnom vremenu detaljno prečešljate njenu online galeriju.
Spremala sam se doslovno mesecima da se adekvatno posvetim ovim divotama i napisem jedan pošten post. However, u nedostatku vremena (i još ponečega… khm)Takuro pronalazi svoje mesto u okviru ovog C♥I♥L-a.
♥ Mister Sun
My God, kakva mačka je bila ova Brigitte, pa to je čudo. Ovo ispod je iz '68 me, If you please. Mister Sun na šaputavom engleskom uz jak francuski naglasak…
♥ Babouche
Ok, ja se izvinjavam ali ja sam luuuuda za ovim parom babouchkica, aka marokanskih papuča. Kožne, žute i udobne. Taman za po kući. Da ne pričam o tome da bi ih ja šetala po gradu bez pardona.
je editorial za najnovije izdanje Vrag Magazina, na koji ste sigurno imali prilike da naletite u dnevnim online bazanjima. Nevertheless, nestvarne printove, jarke boje i pletenice ne propuštam ni pod tačkom "razno".
♥ Kanarinac žuta
Kanarinac žuta je moja ogromna ljubav & boljka, s obzirom da u bilo kojoj varijanti žute izgledam presmešno. Not my color, htedoh reći. U svađi smo.
Uprkos svemu navedenom ja vrlo odlučno zastupam stav da sve markantne ženske moraju sebi da priušte jedan canary komad za tekuće leto. Gore, dole… Take your pick.
for more info click on the pics
je ultimativna letnja healthy gricka. Trebaju vam:
. 2 velike jabuke (Red Delicious)

. 2 kašike šećera (optional)

. 1 kašičica cimeta

. mrvičica ulja, tek toliko da podmažete pleh

. klima (s obzirom vam rerna gori na 200 stepeni,

   puna 2 sata)
via Vittles and Bits  
Pottery drawings je ovde uvek aktuelna vest, bez obzira na to koliko je matora. Činjenica da je Anne prvo pravila keramičke šoljice a potom se prešaltovala na crtanje istih dodatno osvežava čitavu priču.
Ove zezalice su božanstvene onoliko koliko su jednostavne. A baš su piece of cake. Drvo i konac. Da ne kažem - štap i kanap.
Icon magazine ima sjajnu mesečnu rubriku "Rethink" u kojoj se prilično common objekti redizajniraju, ili kako oni to vole da kažu "objects are re-imagined".
Uglavnom, ovog meseca u monthly "Rething" feature-u svoje mesto su našli i ljudi iz berglondon.com sa receptima-na-nečemu-što-potseća-na-etiketu/fiskalni-račun. Tj. "paper apps" recepti. Klik na sliku da biste zagnjurili u detalje. Worth checking.
"We think the humble receipt could be something like a paper "app" and be valuable in small and playful ways."
-----------------
PUS ♥ PUS