George Chamoun je autor prilično interesantne serije kolaža. Dve filmske ikone, iz dve različite epohe, u jednom kolažu. Na Yatzeru možete da prelistate ostatak.
Knjiga o tome šta sve možete da napravite od dlaka vaše obviously olinjale mačke. Zvuči bizarre, i verovatno malo naginje ka bizarre, ali je isto toliko slatko. Na Amazonu sam upela da prelistam preview, i kad krenete malo u češljanje knjige, shvatite  da je u pitanju jako lovable projekat.
Pošto smo se već dotakli knjiga sa Amazona, ne smem da propustim da spomenem moj prvi pick za sledeću narudžbinu. Ozbiljna (elfovska) zdanja i ozbiljne fotografije. Dakle, Treehouses of the World by Pete Nelson and Radek Kurzaj.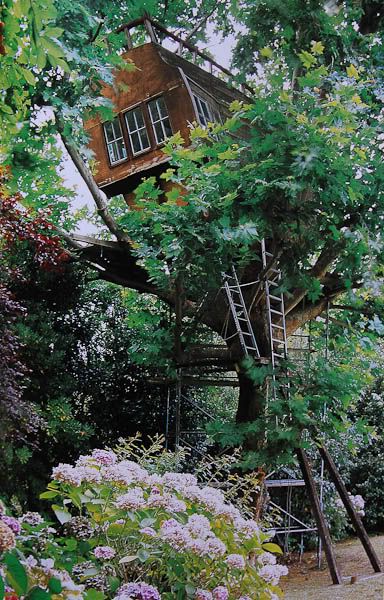 ♥ Great Expectations by Francesco Clemente
Godinama sam želela da imam  Great Expectations poster.  Skoro sam (na where the lovely things are) ukačila da Francesco Clemente stoji iza ovog portreta Gwyneth Paltrow.
★THAT REMINDS ME★
Kad već spominjem postere -  crkavam za jednom Henri Matissovom "Zlatnom ribicom".  Čačkala sam njegove postre na netu, međutim nisam uspela da ga pronađem u poster u pristojno velikim dimenzijama.
ili ovako nešto:
Anemones, 1916, by Charles Rennie Mackintosh
♥ Još malo dokolorisanih fotki sa počekta 20'og veka
because they're awesome!
♥ Yeezy Slams
Kanye West, iz vremena dok još nije postao Yeezy sa svim svojim atributima, nastupa pred nekolicinom umesto pre hiljadama. Slam poetry, tekst njegovog (kasnije obajvljenog) hit singla "All falls down", man before the MAN. Oh, man he was always THAT good.
♥ TWIST
Radiohead frontman Thom Yorke skoro je gostovao kod Mary Anne Hobbs i njenom "Music Response-u". Na  gostujućem miksu mogli smo da čujemo i njegovu (novu) neobjavljenu stvar "Twist". S obzirom na silne kolaboracije sa Flying Lotusom, i njegovo glasno obožavanje Modeeselektora, količina elektronike u "Twistu" me ne iznenađuje.
♥ Marie Antoinette, the Dulcimer-playing robot
Peter Kintzing, nemački časovničar napravio je uz pomoć stotinak odabranih zanatlija (iz 26 različitih profesija) malog ladylike toddler robota – Marie Antoinette. Najfrapantiji deo priče je sledeći: naime Marie robot napravljen je pre skoro 250 godina. Predsavljen je pravoj Marie Antoinette u Versaju 1784 godine.
Now, how about that?
♥ This place
Both cosy and elegant family home in Accra was created by Ghanaian architect Joe Osae-Addo.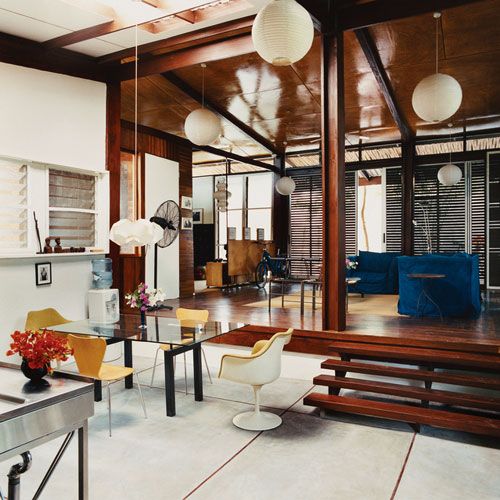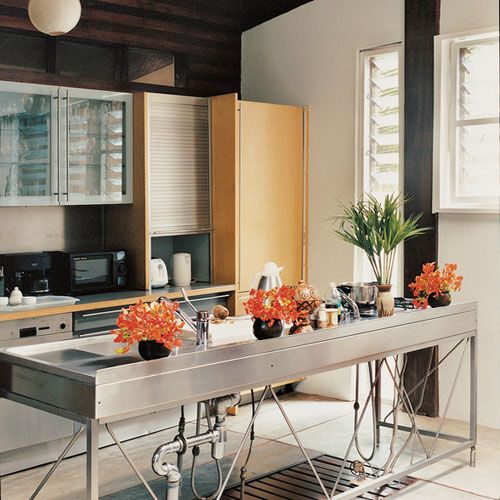 Na sajtu Snedker studia stoji sledeći tekst:
Pernille Snedker Hansen has repurposed an old marbling technique giving wood a supernatural, organic, colorful and vibrant pattern. The applied decoration engages in a dialogue with the natural growth rings of the underlying wood.
♥ 80's patterns by Nathalie du Pasquier
Paterni Nathalie du Pasquier su prvobitno planirani kao poseban post (kao i sledeće tri stavke u ovom C.I.L-u). Njena ilustracija nalazi se i u my pick-u, u ovim bočnim kolonama. Dakle, definitivno worth checking out. Ljubiteljima šarene geometrije osamdesetih obećavam sjajan provod. :)
Na moju veliku žalost nisam uspela da sklepam adekvatan postić o Freeman-u i njegovim ilustracijama i slovcima. Stoga ovde izdvajam omiljeni piece, nešto poput teaser-a, a vama prepuštam bazanje i istraživanje. 
Brrrrrrr… Kakvi komadi.
♥ Ulyana Sergeenko lookbook 2011
Prvo, razmišljala sam se da li bilo šta da komentarišem, s obzirom da  ovom dole nije neophodan intro. However, Ulyana je napravila lookbook do die for i baš bi bio gred da ne ubere sve pohvale. Dakle!
Odabir materijala (muslin, taft, pliš), klasični feminine krojevi, visoki struk, uzani 3/4 rukavi, dugačke nabrane suknje  i presavršena paleta, od modre zelene, preko plavo-sive i krv crvene, do jesenjih oker tonova, uz minimalan aksesoar – elementi koji zajedno čine devojački san. :) Bajkovito, ženstveno, suptilno. Obavezan klik na podnaslov pa detaljno razgledanje kompletnog lookbooka. 
Obožavam kameja medaljone. Timeless komadi.
★THAT REMINDS ME★
Kad smo već kod nakita… Yes, please.
♥ Fashion Week Animals in Hats
Serija presmešnih ilustracija Lise Hanawalt
---------------------------------------------------------------------------------
I za kraj – ultimate dog tease. Ovaj klip prosto MORA da se nađe ovde.