je predivan editorijal by Atelier Olschinsky, sniman za Nevertheless Magazine.
Redovno obilazim Confetti System, u nadi da će čuveni papirni duo (Nicholas Andersen and Julie Ho) izbaciti još neki projekat. Povod za ovonedeljno nalaženje na top listi je animirani gif. :) Šalim se. Ili ne?
Kad sam se već dotakla Confetti sistema, jeste videli kojim slučajem predivne kolaže Nathalie Boutte?
Susan iz "Freshly picked" izbacila je kolekcijicu glam podmetača za miš u zlatnoj, teget i beloj varijanti. I ove preostale dve verzije su prilično dobre, ali zlatna je pretty neat.
Prvo, svi koji me znaju - upoznati su i sa mojom ongoing pillow opsesijom. Da ne ulazim sad u detalje, recimo da je dovoljan info – ja spavam na 5 (PET) jastuka. God bless. That said, skoro sam na The Brick House uhvatila divan postić o ovim turskim jastučićima.
♥ Audrey, Tiffany, Capote
Upravo završavam knjigu Sam Wassona "Fifth Avenue, 5 A.M.", koja nudi sve detalje oko stvaranja lika čuvene Holly Golightly, nadugačko i naširoko o Audrey i njenim dvoumljenjima oko uloge, o protivljenju studija, Kapotijevim trenjima, i sve to u jednoj izuzetno interesantnoj formici. Povrh svega toga, dobijate i NY guide, sa mapom na kojoj su obeležena sva bitnija mesta (od restorana u kome su se prvi put sreli Capote i Audrey, do noćnih klubova u koje je izlazila "Holly Golightly").
Dakle, pravo štivo za kad ste bolesni i nikakvi.
In this meticulously researched gem of a book, Wasson delivers us from the penthouses of the Upper East Side to the pools of Beverly Hills, presenting Breakfast at Tiffany's as we have never seen it before—through the eyes of those who made it. Written with delicious prose and considerable wit, Fifth Avenue, 5 A.M. shines new light on a beloved film and its incomparable star.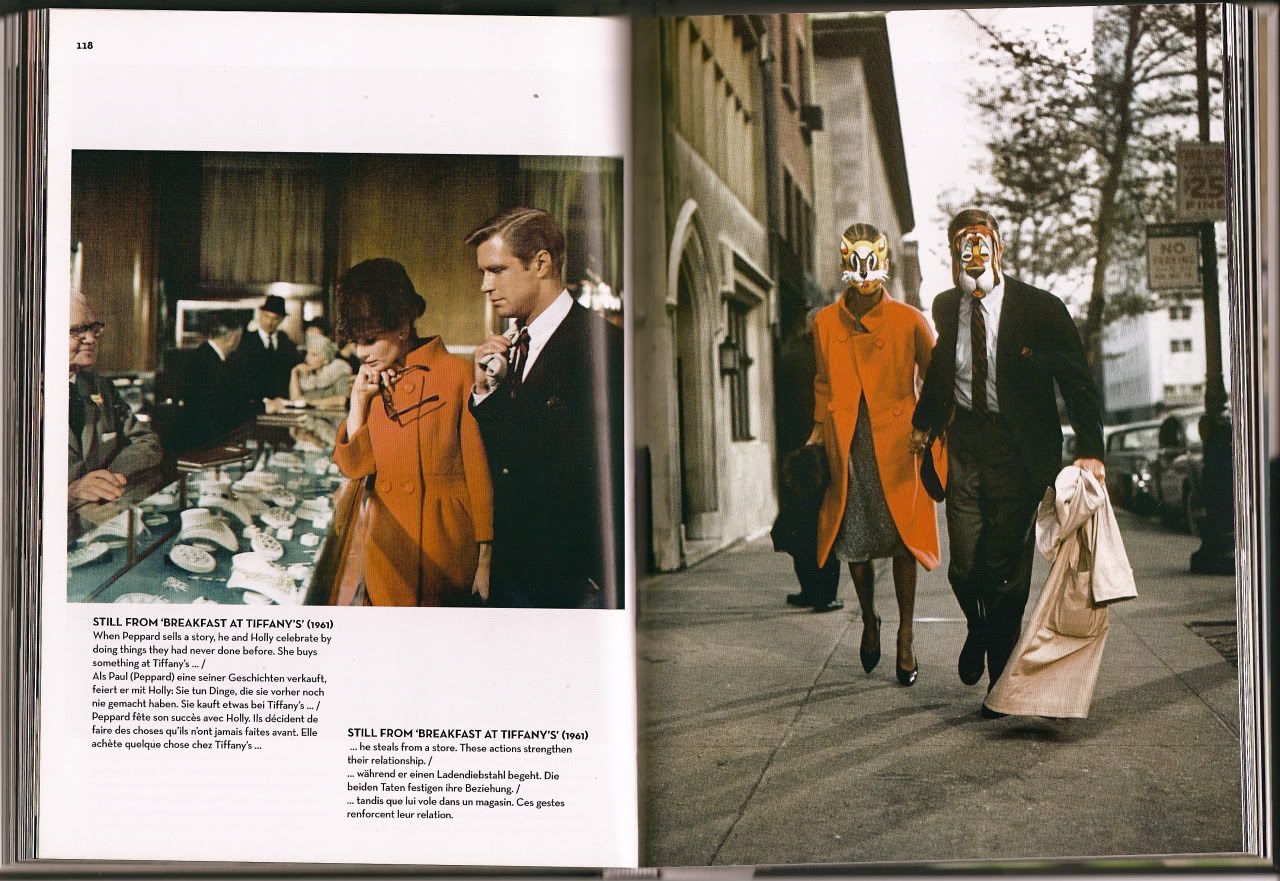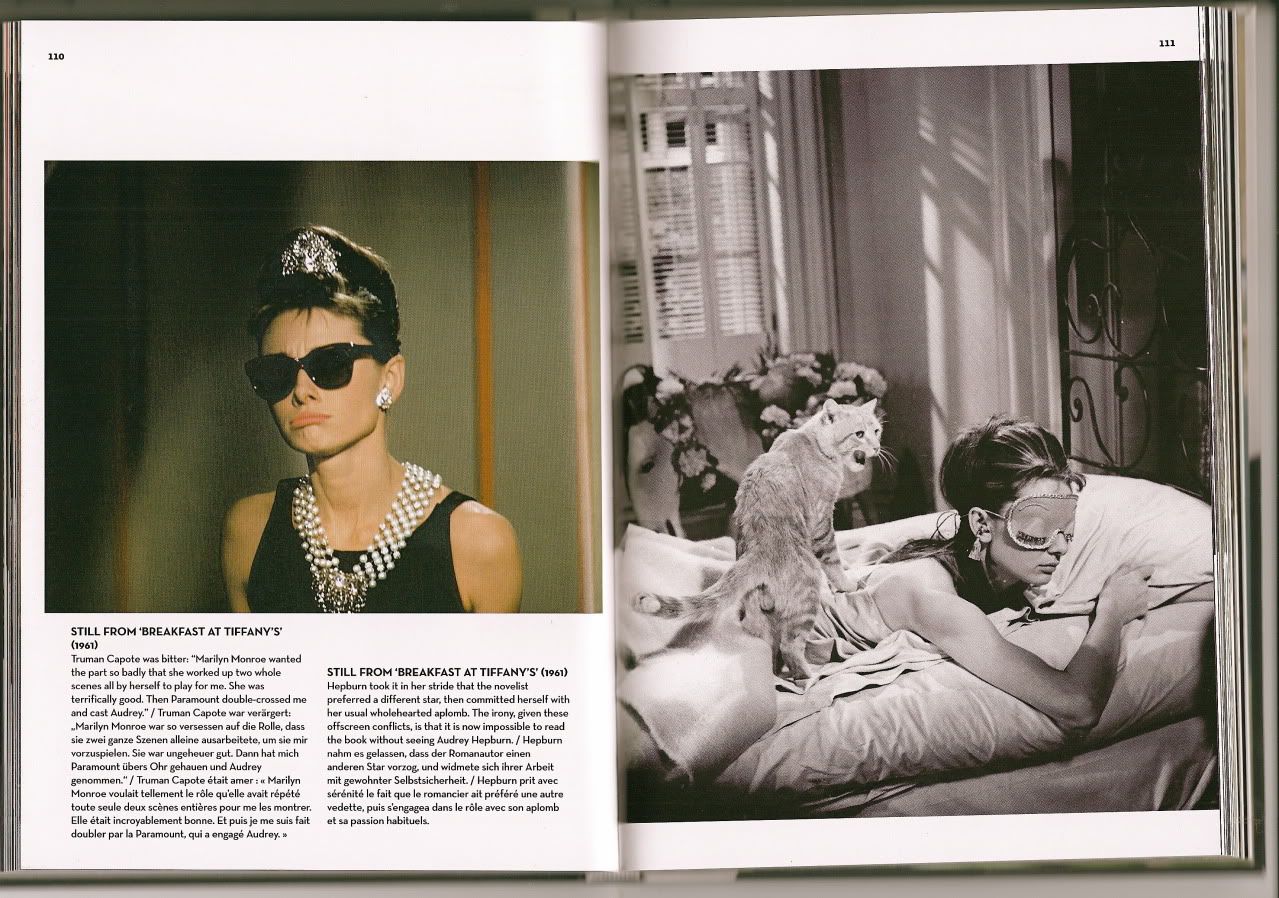 stills from Breakfast at Tiffany's via eight
Obožavam! Ovo je moj pick što se boja tiče za ovu zimu. Bold statement.
♥ Lovely Owl
Lovely owl - divnija od svih drugih divniša. Potpuno smo odlepili za ovom adorable sovicom. Slatkiš!!!
Obožavam ovaj kolažni poster Sandre Juto. Predivna okca, sjajne boje. :)
Grčke Hatziyiannakis bonbone, pored toga što se idelano uklapaju uz Sandrin poster, deluju prilično yummy. Pogledajte im samo punjenja.
Crkavam za jednom Tatlly kutijicom sa privremenim tattoo nalepnicama. Setići su oko 15 $, radost je neprocenjiva, a nova godina će za mesec i kusur dana. wink, wink.
i njegove božanstvene slike. Ovaj komad ispod zove se "La fontaine de sang " po čuvenoj Bodlerovoj pesmi.
♥ Jack Daniel's Tennessee Honey
Pored toga što je piće ( liker od meda + whiskey) dobilo najvišu moguću ocenu i najbolje preporuke, dizajn mu je besprekoran. Flašice, slovca, pčelica na etiketi… Isti je kod, samo je priča malo osvežena. Pogledajte više o Jack Daniel's Honey projektu na Behance Network-u.
Calling your to-do list by another name isn't going to change the way you feel about it. Whether it's your "Honey Do List" for stuff around the house or a "Productivity Schedule" for the office, in your mind everything gets filed under the same list: Shit I Gotta Fucking Get Done. Just be honest and call it what it is. Uncensored and unapologetic, this handy little notebook helps you keep track of the shit you gotta fucking get done.