je jedan od onih bloody awesome editorijala… Ovonedeljna sweet style fotkica je upravo odatle. Da ne dužim dalje - Saskia De Brauw by Josh Olins for Vogue China, October 2011.
Na Rust Wedding sajtu, u opisu stoji sledeće:
Featuring three stunning irregular cut round Opaque diamonds, with a plain band that tapers gently towards the stones. This ring has been entirely handmade
Obratite pažnju! Liberty je izbacio četiri nova printa.
Norveški home brend Funkle izbacio je novu kolekciju posteljine Gullfuglen (zlatna ptica). Trouglići, linijice, pa dobre boje. Uglavnom, fresh and cheerful!
Kreće sezona umatanja poklona, a ja sam luda za zezaličicama tog tipa iz danske eco- friendly "papirdžinice".
Oho! Kad smo već kod papira i umatanja poklona, ova divna neophodština je by Sugar B. Supplies on Etsy.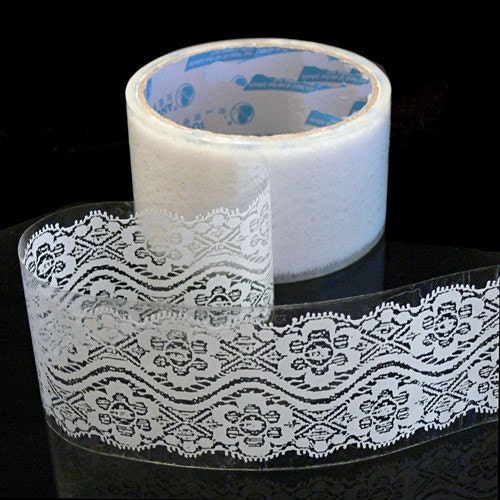 je još jedan predivan photo/food žurnal ( sa sve receptima, it should be clearly stated). Kad bolje porazmislim, "predivan" je understatement. BRILIJANTAN!
♥ Sweet Play by Elsa Lambinet via dezeen
Toliko trubim o klopi (i toliko se overavam slatkišima "ovijeh" dana), da naprosto moram da spomenem i Elsu, iako je mnogima priča uveliko poznata. Pa kaže:
Want more choice in your chocolate box? Mix and match fillings and toppings with these modular chocolates by French designer Elsa Lambinet. Each white, milk or dark chocolate shell has a slot in the front for wafers, nougat, biscuit or caramel, and a depression in the top to hold nuts, fruit or liquid.
♥ este pequeño corazón's photostream
Nemanja će me prezreti što ovo priznajem javno, ali ja obožavam Sofijih prvenac, The Virgin Suicides. So, sue me… Da skratim priču, fotostrim "srculenceta" (aka este pequeño corazón-a) po atmosferi i estetici vrlo je sličan tom filmu, što je u ovom kontekstu PLUS, jelte …
♥ In the Conservatory by Edouard Manet
In the conservatory je jedna od meni omiljenih Manet-ovih slika… Elegantna dama sa slike je vlasnica fashion prodavnice u Parizu (pojavljuje na još nekoliko njegovih slika), dok je gospodin koji stoji naslonjen na klupicu i gleda u nju - njen suprug, čuveni Jules Guillemet (as in Manet's letters to Jules Guillemet).

♥ The Bearable Lightness of Packing by DVF
Za sve lunjare, cunjare, svetske putnike i kabire – a few words of advise by queen herself. "If you can figure out your suitcase, it's pretty much you can figure out your life."
…